Tamara Andreas is an international transformational seminar leader and co-author of the book, Core Transformation: Reaching the Wellspring Within, and the Core Transformation Training Manual. She has been bringing the Core Transformation work to people around the world for over two decades, and has been the lead trainer for this process and for the Wholeness Work trainings in Asia.  She has used Core Transformation in depth in her own life, which enriches what she offers in both trainings and private coaching sessions. Since 2007, Tamara has been offering in-depth Core Transformation Trainings in Japan, where she now teaches a customized training series and mentors a growing group of members of the Japan Core Transformation Trainer's Association. People trust Tamara's adept skill in creating safety and clarity through which to explore their own transformations. Her heartfelt and gentle style, along with her mastery of the material, make her a well-loved and effective Trainer. Tamara makes presentations tailored for business groups, health professionals and educators. She lives and works with her husband and son in Colorado.
"Tamara was magnificent!  Her skill, patience, and love shone through!  By Sunday as the workshop was ending, everyone was glowing."

— Irit Horn & Don Pelles, Workshop Organizers, Montgomery County, MD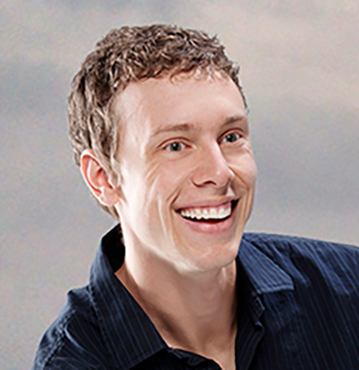 Mark Andreas teaches NLP for the NLP Practitioner Program, for Redrocks Community College, and for private sponsors in many locations. He also has a Personal Change private practice in Boulder CO, where he offers individual sessions assisting people in achieving life-goals and resolving limitations using NLP, Core Transformation, Metaphors of Movement, and other methods for personal transformation and development. Visit markandreas.com for more details.
Mark's past experience includes having worked in wilderness therapy as a counselor/trip-leader for the Monarch Center for Family Healing where he was in charge of facilitating groups of "troubled" youth on a daily basis both in individual therapy and group process. Mark's most recent book, Waltzing with Wolverines: Finding Connection and Cooperation with Troubled Teens, offers a fresh and effective approach useful with teens and "kids of all ages." In Mark's unique style, this book teaches through stories and examples, making it a fun read. Mark is also author of the book Sweet Fruit From The Bitter Tree: 61 Stories Of Creative And Compassionate Ways Out Of Conflict," endorsed by Dan Millman and William Ury. You can follow his blog here and learn more about his work on his website: www.markandreas.com.
Mark has been involved with the Wholeness Work from its beginning, coaching at the first two trainings offered. Having now coached for 6 live Wholeness Trainings (5 with Connirae Andreas, and 1 with Tamara Andreas), Mark has been using Wholeness Work with individual clients, and introducing people to Wholeness Work at conferences around the US. He will be teaching Wholeness in Russia this Fall.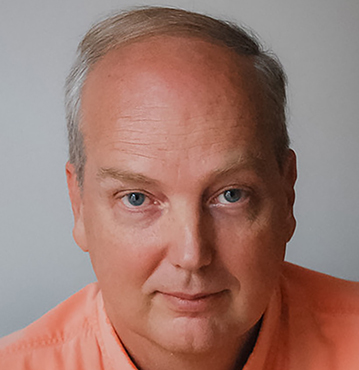 Since 1987, Ralph Köbler has taken numerous NLP Trainings and is a certified trainer from the Austrian Society for NLP. He owns Ecruiting Solutions Consulting, a recruiting consulting firm offering scientifically constructed, web based personality profiles based on meta programs and the value model of Clare W. Graves.
Ralph is the author of the book, New Paths in Recruiting – More Effectiveness with the Graves Model and Metaprograms ("Neue Wege im Recruiting – Mehr Effektivität mit Gravesmodell und Metaprogrammen" – German only). He uses the Applying Graves model, Core Transformation™ and the Wholeness Work™ for personal and transpersonal development in coaching and training.
Ralph has extensive experience learning and coaching in live Wholeness trainings with the developer, Connirae Andreas. As of Spring 2018, this includes 18 days of live training with Connirae, 14 days of which were as a translator and/or coach. He translated the Wholeness Training Participant Manual into German. Ralph is President of the European Association for The Wholeness Work, which has been founded with the purpose of providing quality resources and support for those wanting to learn Wholeness Work in Europe.
Ralph lives with his wife and two children in Vienna, Austria. You can learn more about Ralph's work at his website: www.potenzial.at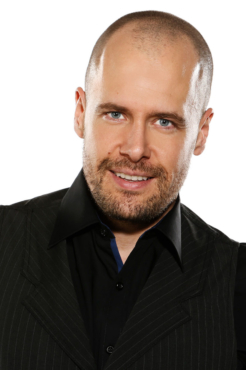 Sebastian's motto is, "Whatever you do, do it from a good state." That's why he loves The Wholeness Work, where he has extensive experience learning and coaching The Wholeness Work with Connirae. Sebastian is Vice-President of the European Association for The Wholeness Work, which has co-founded to bring Connirae's work to Europe. He wants to provide quality resources and support for those wanting to learn Wholeness Work in Europe, starting with his work in Germany.
As a master trainer and master coach in the field of NLP as well as resilience, Sebastian works with individuals, teams and organizations, to increase the level of resilience and empathic communication for better understanding and collaboration.
He has authored four books on self-esteem, stress management, effective work, workplace ergonomics. His fifth book will be published in March 2019 titled "Immune to problems, stress, crisis."
Sebastian lives in Goettingen, Germany. For more information about his work check out www.resilienz-akademie.com or www.sebastianmauritz.de.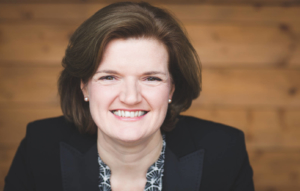 In her work, Stefanie loves to empower people, teams and organizations to connect to their full potential. She is co-founder and Vice President of the European Association for The Wholeness Work e.V. There she is providing quality support for people learning, practicing and working with The Wholeness Work in Europe. Stefanie is offering Wholeness trainings and coaching in Germany and she is leading a peer group in Berlin open for everyone. She is also hosting the next Coming-to-Wholeness-Event with Connirae in Berlin, July 2019.
Stefanie is experienced in training and coaching for many years in Business and private contexts. She is also a Teaching Trainer and Master Coach in NLP and works in the field of resilience.
Please find out more about Stefanie at www.stefaniediehl.de or contact her at [email protected]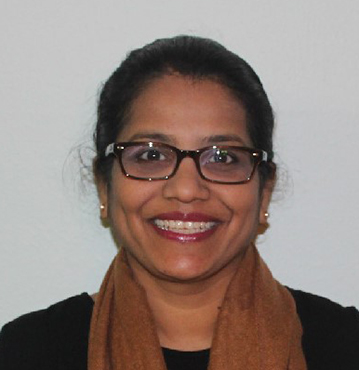 Deepa Somani has a keen interest in learning and sharing the modalities that uplift the quality of human life through Mental Health and Spiritual Evolution. Her primary focus is on Teaching and sharing The Wholeness Work, both in person and in online sessions using skype and zoom. She is offering live Wholeness Trainings in India. Deepa has experience guiding others in the Wholeness Work, Core Transformation, NLP and Metaphors of Movement. She is also inspired and is experienced in working with young adults.
You can learn more about Deepa's work at www.iimacademy.com.
Do you want to participate in one of our live trainings?

Do you want to become a Wholeness Work Trainer?